ADDITIONAL SKIN TREATMENTS
Red Veins
Skin Tags
Warts & Verrucas
Blackheads
We can help with a whole array of skin problems, removing red veins, skin tags, warts, verrucas and blackheads.
Safe and permenant treatments suitable for both men and women by our fully qualified team.
Before Leg Vein Removal with Thermavein
After Leg Vein Removal with Thermavein
Before Facial Vein Removal with Thermavein
After Facial Vein Removal with Thermavein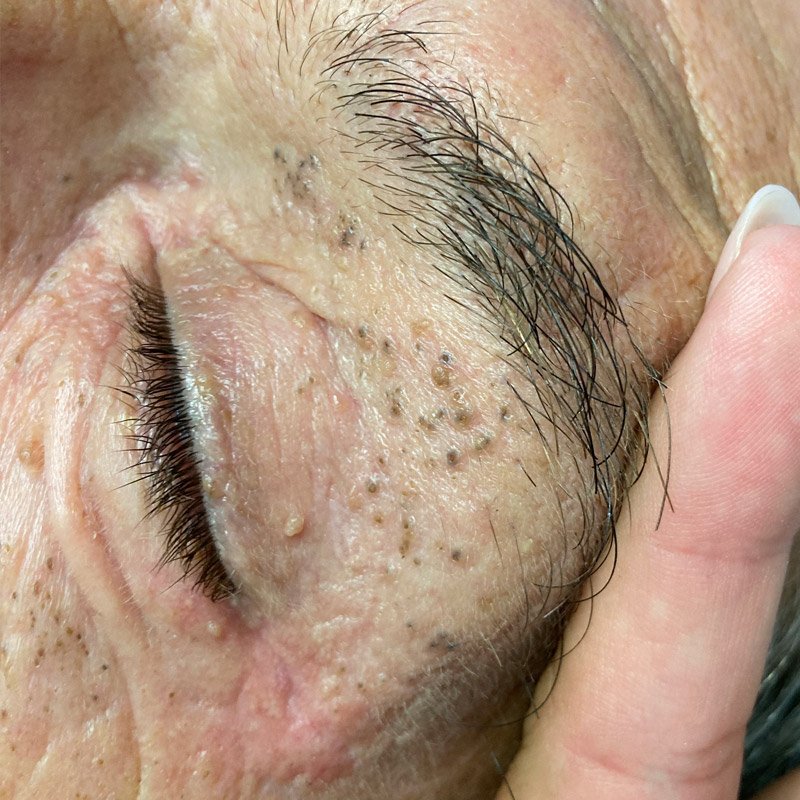 Before Blocked Pore Removal
After Blocked Pore Removal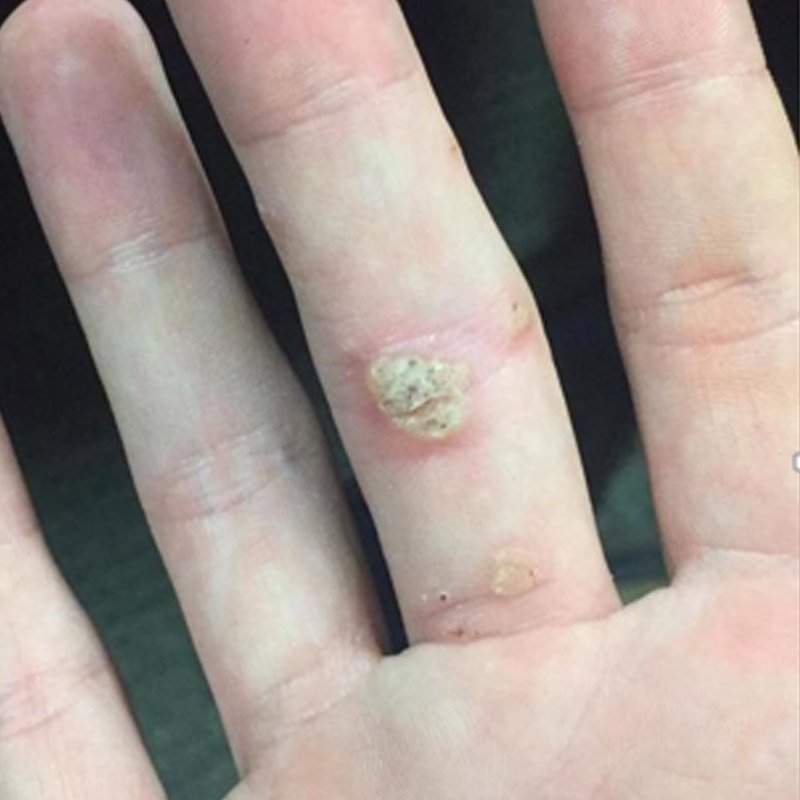 Skin Tag Removal
From £149
Facial Vein Removal
From £249
Leg Vein Removal
From £269
Blackhead Removal
From £80
Wart & Verruca Removal
From £149
What is ThermaVein® Treatment?
ThermaVein® offers the instant, safe and permanent treatment for red veins often referred to as thread veins or spider veins and medically referred to as "telangiectasia". ThermaVein® is also used to treat milia (white spots), warts, veruccas, cherry angiomas or campbell de morgan spots.
ThermaVein® delivers a fast and effective walk-in walk-out total solution for the treatment of red veins and vascular blemishes.
Red veins are cosmetically unsightly and are too fine to be treated in the same way as larger veins. Our ThermaVein® thermo-coagulation device offers a complete solution, is a totally safe treatment, is clinically proven and is permanent. ThermaVein® cannot cause loss of pigmentation.
Can Thermavein® treat green or blue veins?
No, it is not recommended.
Is there any additional aftercare required?
No aftercare is required. A cooling gel will be applied straight after the treatment. Patients will experience localised redness in the treatment site, but this will subside within a few hours. There may be a red line where the treated vein was; this is most common in lower limbs. The redness is the vein wall being reabsorbed, and this may remain for a few days, but can be longer. There is the potential for small amount of crusting within 48-72 hours, this is normal and requires no additional aftercare. No bandages or additional precautions are necessary.
Skin tags will turn black around 24 hours post treatment. Warts and veruccas will likely become dry and crusty.
Patients may experience a small amount of swelling which should subside without issue.
Can the treated veins resurface?
No, once a successful treatment has been completed the treated vein cannot resurface as it will cease to exist. However, if a patient is prone to the condition, then other veins may appear in similar areas but never the same vein.
What happens to the veins after treatment?
The sealed vein wall will be naturally absorbed by the body.
Will there be any bleeding?
Occasionally a small amount of bleeding is normal and a small amount of pressure applied to the area will cause it to subside.
How long does a treatment take?
A typical treatment should take no more than 15 minutes, immediately after this time the patient will see a significant improvement in their condition if not total eradication.
How many treatments will I require?
Many patients can be treated in just one session, depending on the extent of the condition. It would be unusual for a patient to require more than 3 sessions as the treatment is very effective.
What is the timeframe between treatments?
A minimum of 28 days between sessions, with 6 weeks being the optimum timeframe.
How long before the patient sees results?
Treatment of veins is instant; patients will see them disappear as they are treated.
For skin tags, warts and veruccas, these should break away anytime up to 2 weeks post treatment.
Will veins come back?
Once successfully treated – no. There is a wide range of underlying causes to the condition which may lead to new areas developing. If this happens a top up treatment will clear the condition. If there are concerns of recurrence, we generally advise a review with the patient 4-6 weeks after the treatment if possible.
Are there any known side effects?
Unlike with other treatments, there are no known side effects. The patient suffers no bruising, scarring or similar and there is no downtime.
Is the treatment painful?
Most patients liken the sensation to a little pinching or hair being plucked or lower in terms of tolerance. When treating sensitive areas such as intranasal, there may be some eye watering.
How long is the recovery period?
ThermaVein® uses a very different technique and there is no downtime at all. Patients are able to walk out of the treatment and back into their lives unaffected.
Who can't have this treatment?
ThermaVein® contraindicates treatments in patients who:
Are pregnant
Are breastfeeding
Epileptic
Suffer from infectious skin conditions
Have a pacemaker
Have fake tan product on the skin
What areas can be treated?
ThermaVein® can be used on any area of the body.
Can all skin complexions be treated?
Yes, the unit is safe to use on all skin types, but if any concerns are identified, a discreet patch test will be carried out first.
Will my skin burn?
This is a precision treatment, and we only target the vein and not the surrounding area which means there is no burning of the skin.
SEE A MORE YOUTHFUL VERSION OF YOU
NON-INVASIVE COLLAGEN STIMULATION
MULTI-AWARD WINNING, non-invasive, non-surgical technology that starts working immediately.
Sofwave precisely reaches the mid-dermis to stimulate the production of new collagen and elastin – the skin's natural scaffolding. As collagen is replenished, the face and neck starts to lift and appear tighter, creating a more youthful appearance naturally.