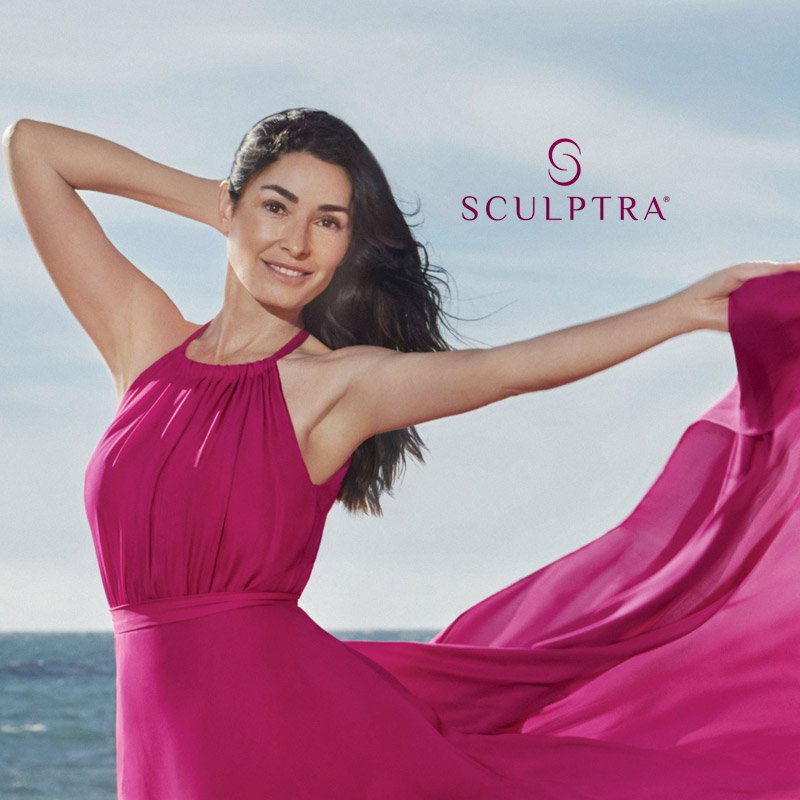 As we age, the face naturally loses volume and fat, resulting in a sunken, tired appearance.
Activate the skin's natural regenerative process with Sculptra to help replenish lost facial collagen. Collagen is the most common protein in the body and helps support the skin's inner structure.
Some patients require correction of facial volume loss from aging, and others may need correction to give the appearance of higher cheekbones, a stronger chin or to enhance a specific area.
Sculptra® is suitable for increasing volume of depressed areas, particularly to correct skin depressions, such as in skin creases, wrinkles, folds, scars, and for skin ageing.
Why is collagen so important to the skin as we age?
Collagen is a fibrous protein in the deep dermis that gives skin structure and supports the functions of elastin and hyaluronic acid (HA).
It helps maintain the skin's shape, while keeping it smooth and hydrated. A healthy supply of collagen makes for a more youthful-looking complexion.
Sculptra® develops gradually due to the time needed for the body to stimulate collagen productions. The recommended treatment protocol is 2-3 treatment sessions spaced 4-6 weeks apart, using 1-2 vials per session to achieve the desired effect.
Results can last up to 25 months and can be maintained by performing a smaller re-stimulation treatment every two years. Results will vary from person to person.
Sculptra®
Body and
Non-surgical
Butt Lift
Sculptra is approved to treat not only the fine lines and wrinkles on the face and with the increase in popularity, can now be used to correct lost volume and skin appearance in the neck, hands and decolletage, sculpt and lift the buttocks and thighs for a naturally lifted and sculpted form. Sculptra treatment works in the same way as treatment to the face, continuing to work over a period of 3-4 months starting after the course of treatment begins and the effects are visible for up to 3 years.
The number of treatment sessions will vary for each area and from person to person.
"I was a complete newbie before meeting Emily so was a little nervous, but from the very start I felt at ease, she answered any questions I had, and I felt like I was in really good hands – and still do! She has bundles of knowledge, is really friendly and I always leave my appointments feeling and looking fresher!"
What is Sculptra® Treatment?
Sculptra® is an injectable facial treatment that gradually induces collagen. Sculptra® treatment is used to increase facial volume of depressed areas, particularly to correct depressions, such as skin creases, wrinkles, folds, scars, and for skin ageing.
Sculptra ® is also suitable for large volume corrections of the signs of facial fat loss. 
Some patients require correction of pan facial volume loss from ageing, and other may require correction to give the appearance of higher cheekbones, a stronger chin, or to enhance a specific area.
How does Sculptra® work?
Sculptra® stimulates the fibroblasts to create new collagen fibres, which occurs more gradually and subtly.
How quickly will I see results?
It is important to understand that results are gradual, meaning changes are subtle and usually aren't apparent immediately after the first treatment. Typically, within 3 weeks after the final treatment session, gradually building over 10 months.
What results can I expect?
Over the coming weeks and months, the product will begin to revitalise collagen production and patients can expect to achieve smoother, radiant, firmer, and fuller skin. 
How many treatments do I need?
Patients require 2-3 treatment sessions, spaced 4-6 weeks apart.
How long will the treatment last?
Results are gradual due to the amount of the time the body needs to stimulate collagen, the skin is renewed and may last up to 25 months after the last treatment.
Is the treatment painful?
Pain experienced by any individual is variable and is based in an individual's pain receptors. A pain numbing product of Lidocaine is add to the Sculptra® suspension to help ease a patient's pain and discomfort and it must be recognised that all injectable procedures are not pain-free, and with Sculptra® the depth the needle will penetrate will generate pain.
How will be facial skin look and feel following each treatment?
Patients can expect transient bleeding from the needle stick, pain, localised redness, bruising, haematoma, or oedema, which will generally resolve within 2-6 days.
Do I need to massage my skin following treatment?
Massaging the treated area helps to evenly distribute the product and patients should periodically massage the treated areas for five minutes, five times per day for five days after treatment to ensure natural looking results. Patients are encouraged to use a moisturising cream to reduce friction when massaging.
Who is not suitable for this treatment?
Patients with the following are not suitable for Sculptra® treatment:
Have active local inflammation or infection.
History of keloids and hypertrophic scars.
Connective tissue diseases.
Active immunological disease.
Hypersensitivity to product or Lidocaine.
Pregnant or breast feeding women.
A full consultation and assessment will be carried out to determine suitability.
SEE A MORE YOUTHFUL VERSION OF YOU
NON-INVASIVE COLLAGEN STIMULATION
MULTI-AWARD WINNING, non-invasive, non-surgical technology that starts working immediately.
Sofwave precisely reaches the mid-dermis to stimulate the production of new collagen and elastin – the skin's natural scaffolding. As collagen is replenished, the face and neck starts to lift and appear tighter, creating a more youthful appearance naturally.
Treatments from Qualified Nurses
Masters in Aesthetic Medicine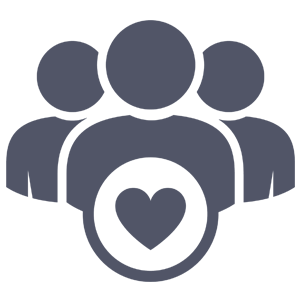 1000's of Happy Customers
Book your treatments online  |  First time? Please book a Starter Consultation.