AQUALYX FAT REDUCTION Treatments
Liquifying and dissolving areas of unwanted fat, and a less invasive treatment than others such as liposuction.
Aqualyx is an injectable solution that dissolves small pockets of unwanted fat. Using a synthetic form of deoxycholate, a substance your body makes that helps to absorb fat, Aqualyx liquifies fat cells, destroying them for good. The fat is then eliminated naturally, through the lymphatic system.
Before Fat Reduction Treatment
After 3 Aqualyx Treatments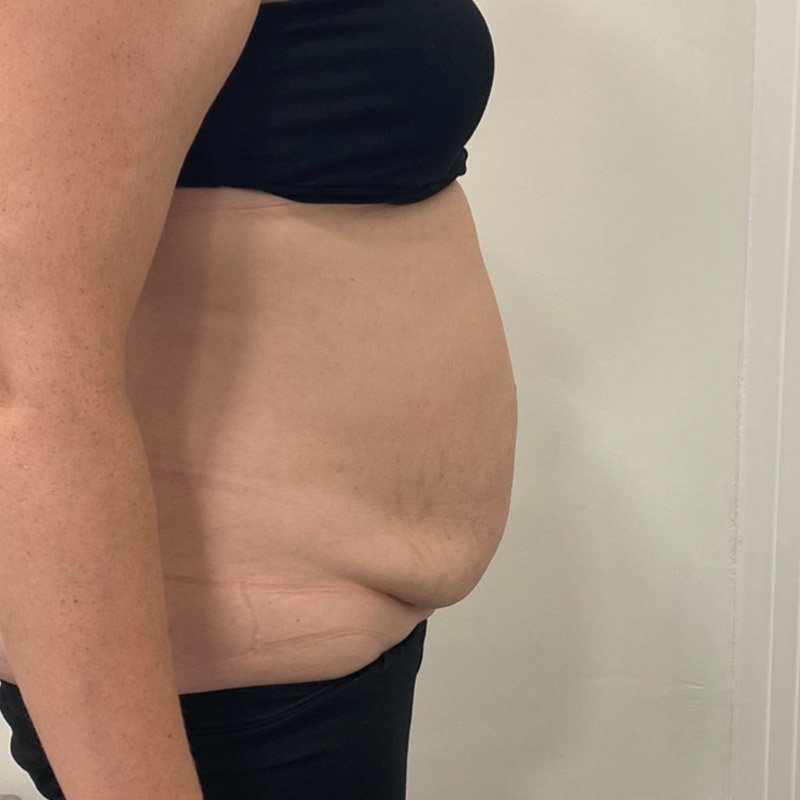 Before Fat Reduction Treatment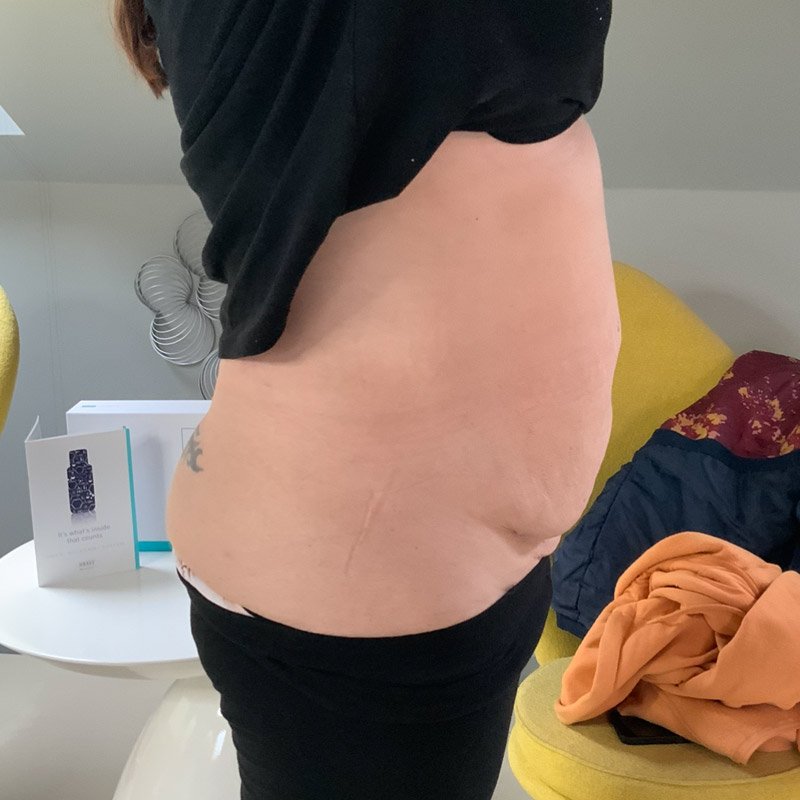 After 3 Aqualyx Treatments
Before Fat Reduction Treatment
After Aqualyx Fat Reduction Treatment
Chin
£150
Arms
£225
Armpit Folds
£150
Inner Thighs
£250
Outer Thighs
£250
Saddle Bags
£250
Mid/Upper Back
£225
Upper Abdomen
£200
Lower Abdomen
£250
Flank
£225
Hips
£250
"I cannot recommend Emily enough! I'm so glad I was recommended to visit Emily for a consultation a couple of years ago. As an older woman with ageing skin, she has been amazing & patient with understanding my concerns & always giving her very knowledgeable advice as to what would be beneficial."
What is Aqualyx ® and what is it used for?
Aqualyx ® is a minimally invasive fat dissolving treatment and is an alternative less invasive treatment than liposuction.
Aqualyx is a formulated compound solution and is injected into the targeted areas. The solution attaches to the fatty deposit and helps to break them down. The fat is then naturally excreted from the body over a period of 4 weeks.
Who is the treatment suitable for?
This treatment is suitable for patients who do not want the more invasive liposuction or laser lipo treatments, who do not have large amounts of fat to remove and who are over 18 years and under 60 years of age. The treatment is not suitable for pregnant or lactating women or those with a pathological condition.
Is the treatment suitable for patients as a weight loss method?
No, Aqualyx ® and Aqualysis are aimed at reducing stubborn pockets of fat.
What are the side effects?
Minimal side effects have been reported globally since its introduction, but patients can expect a little skin irritation, bruising and oedema/swelling, which will ease after a few days.
What can I expect from having this treatment and how often will I need to have this treatment to see a result?
Timing of appointments will differ from patient to patient according to the area to be treated. Patients will generally need between 2-8 treatments, 4 weeks apart. Smaller areas often need fewer sessions than larger areas. Some patients may see results after 1 or 2 sessions. 
It is important to understand that results are not guaranteed and patients who do not see any improvement after their second session are not suitable for further treatments. Patient satisfaction is around 95%, but not all patients see substantial results. 
Is the treatment painful?
The treatment may feel slightly uncomfortable however, the solution is mixed with lidocaine, a local anaesthetic in order to help keep discomfort to a minimum.
Liquifying and dissolving areas of unwanted fat, for a much less invasive treatment than liposuction
SEE A MORE YOUTHFUL VERSION OF YOU
NON-INVASIVE COLLAGEN STIMULATION
MULTI-AWARD WINNING, non-invasive, non-surgical technology that starts working immediately.
Sofwave precisely reaches the mid-dermis to stimulate the production of new collagen and elastin – the skin's natural scaffolding. As collagen is replenished, the face and neck starts to lift and appear tighter, creating a more youthful appearance naturally.