Emily Kerrison Aesthetics
If you do have any questions or want further information please get in touch, we'll be happy to help.
Deposits are charged at a minimum of £50.
We are an incredibly busy clinic and are often fully booked, which means you may have a short wait to book an appointment. If you decide you no longer want to attend your appointment, please let us know 48 hours before your appointment.  This will allow another patient to have the appointment. Cancellations made before 48 hours may be refundable.
Why we take deposits?
You will appreciate we incur business costs regardless of whether you attend your appointment or not. A deposit merely covers the cost of being open, we make no profit from this at all.  A deposit ensures each appointment is attended, placing the responsibility on you as a patient, or you risk losing your deposit. We recognise and appreciate that it might not be your fault that you cannot attend. Perhaps you have lost your job, you do not feel well, you've found out you're pregnant, your car has broken down, or you've changed your mind. No one pays a deposit and expects that they are not going to attend, which we understand. However, that is the whole concept of the "deposit taking" process, in case of such eventualities. If they are refundable, there is little point in them being taken in the first place.
Is the deposit refundable If I want to change or cancel my consultation?
No, your deposit is STRICTLY NON-REFUNDABLE.
However, if you give us 2 weeks' notice prior to your attendance, and the appointment is moved to within 2 weeks of the original date, we will transfer to another date convenient to you if diary space allows. If we do not have the diary space, then the appointment will not be able to be moved. If you have a treatment on the day of the consultation, this is then redeemable against your treatment on the day itself. If you book several consultations and therefore pay several different deposits to reserve your appointments, these are only redeemable against their respective appointments. For example, if you have paid a deposit for a consultation for lip augmentation, another for anti-wrinkle injections, and liquid rhinoplasty, you will have 3 consultations booked.
What if you then only proceeded with the anti-wrinkle treatment?
The anti-wrinkle consultation deposit fee only will be redeemed against that treatment. You cannot redeem the lips/ nose consultation fees against the anti-wrinkle treatment in addition. This makes the patient think more carefully about what they really want, rather than book more appointments than they need. Please note, that for whatever reason, no one ever foresees the reason why they can no longer attend an appointment, and again in the interests of fairness, we must have the same rule for everyone without exception. We warn everyone at the time of booking that the deposit is non-refundable and thus whilst disappointing of course, it is fair and ethical. As a client, you have the responsibility of ensuring your attendance or unfortunately be advised that the deposit will be lost, regardless of the reason behind it.
Naturally, we want to be reasonable, we are all living in difficult times. We will more than happily refund your deposit outside of usual strict protocol, or rearrange your appointment for you, if either
a) Government sanctions change making it illegal to travel or operate.
b) If you have a positive PNR (covid test).
If you are displaying symptoms of COVID, you have a duty of care to your family and the wider community to immediately test, and isolate if necessary, to protect those around you. Fortunately, testing is free for those symptomatic, and results are usually now back within 24 hours of testing. We will immediately refund or rearrange upon written confirmation of a positive result.
In the event a clinic must be cancelled, you will always receive notification and an extended opportunity to re-book your appointment.
We understand that sometimes, public transport can be unpredictable, cars break down, events occur beyond our control, and we expect you to leave time for all eventualities, and again take responsibility for being on time. If you are more than 10 minutes late, we reserve the right to cancel the appointment with a non-refundable deposit, unless we have a last-minute cancellation in a different slot, in which case we are happy to fit you in later. Let us explain the reasons for this. Our patients have other commitments; parents need to pick up their children, others have meetings booked later in the day, and being late yourself, often makes them late. We therefore cannot allow a knock-on effect of several latecomers, meaning that those patients that turned up on time are inconvenienced through no fault of their own.
Is the consultation free?
No. The deposit is your consultation fee. It goes without saying that the consultation fees at any cost are always redeemable against respective treatments if performed on the same day. It is important to remember that if you are not sure, or are not completely on board with these terms and conditions, then it is best not to book in and think about it some more. You have nothing to lose in taking time to decide. We are not going anywhere and would far rather you make the right decision rather than a rushed one.
We are all about postitive change, helping your self esteem and renewing your confidence.
Treatments from a Qualified Nurses
Masters in Aesthetic Medicine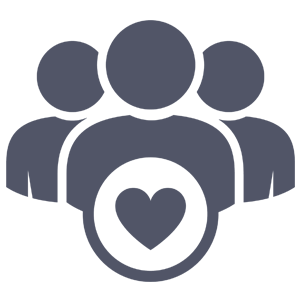 1000's of Happy Customers
Book your treatments online  |  First time? Please book a Starter Consultation.